Search Secretly is a Google Chrome browser extension that states that it enables you to search anonymously through Yahoo and Google without your searches appearing in your browser history or leaving behind cookies. While this is true, all this extension is doing is launching an incognito window for the search you requested. As you can easily launch an incognito window on your own, this extension does not provide much of a benefit to a use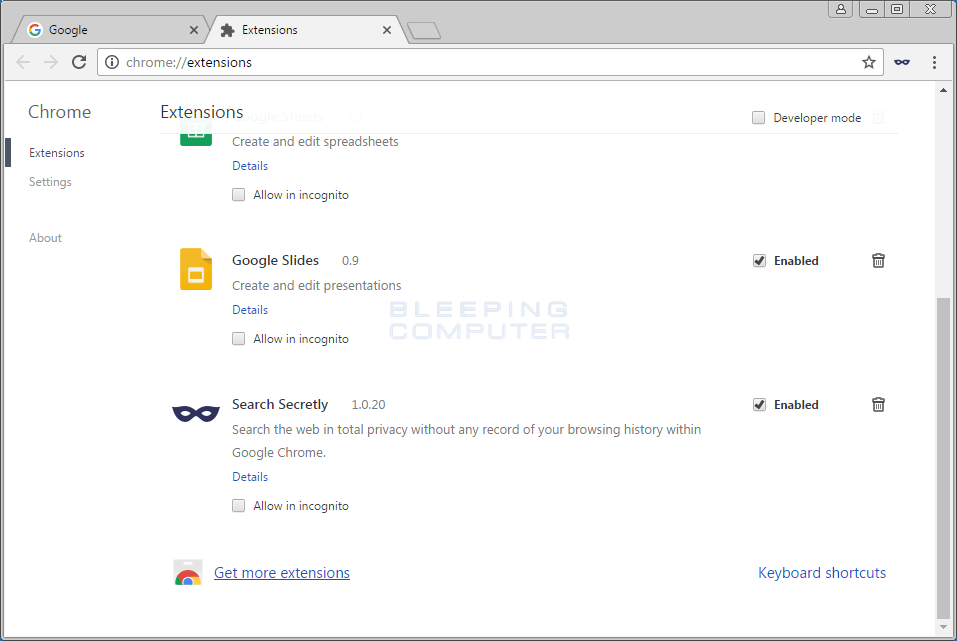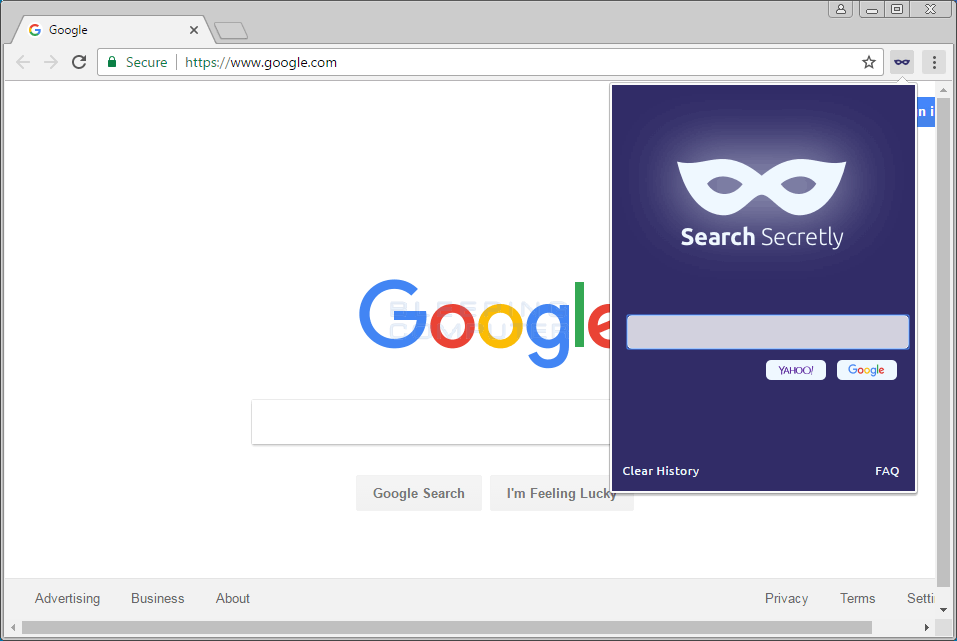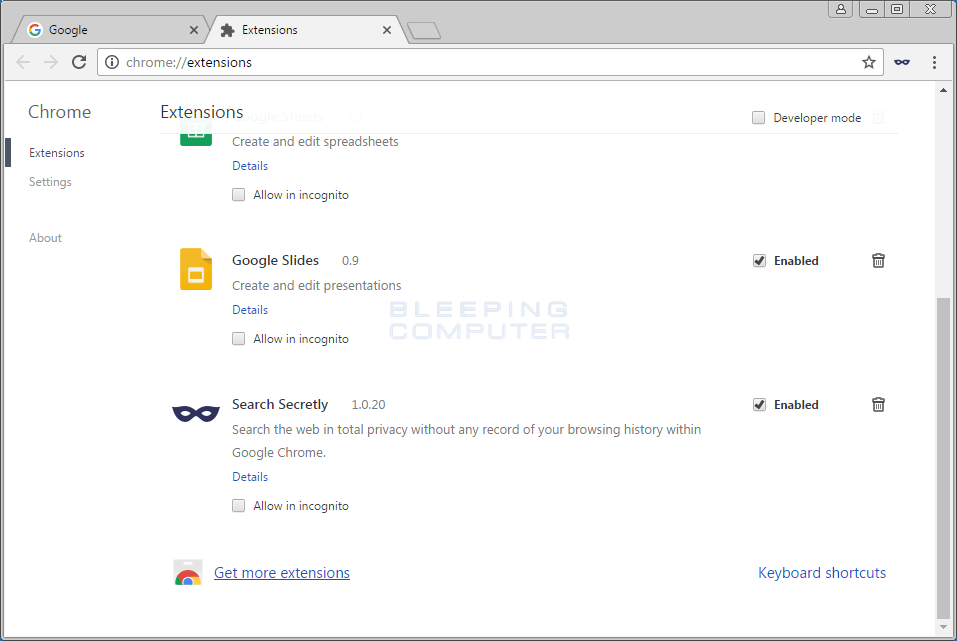 What the extension's description does not tell you is that while you are in incognito mode, the search engines can still record what you are searching for and your IP address. So you are not really performing anonymous searches. Furthermore, whenever you perform a search using this extension, it will send the query you searched for back to searchsecretly.net as shown below.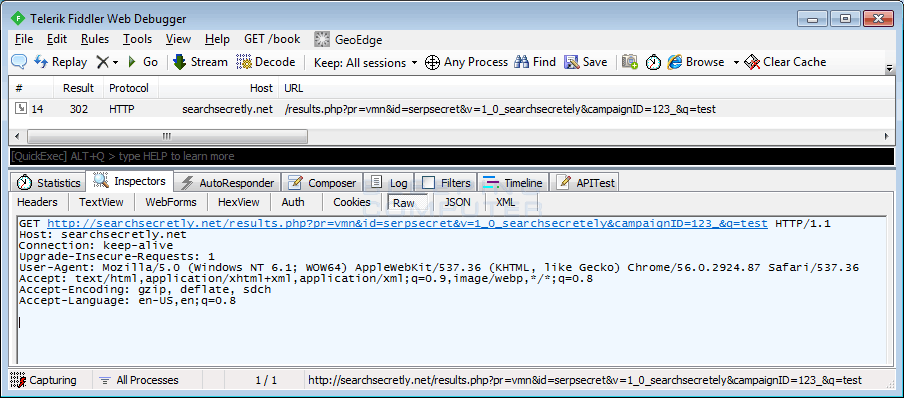 How was Search Secretly Extension Installed in Google Chrome?
Search Secretly is installed manually or is promoted by advertisements displayed by adware. These adware programs are typically bundled with free programs that you download from the Internet. Therefore, it is important that you pay attention to the license agreements and installation screens when installing anything off of the Internet. If an installation screen offers you Custom or Advanced installation options, it is a good idea to select these as they will typically disclose what other 3rd party software will also be installed. Furthermore, If the license agreement or installation screens state that they are going to install a toolbar or other unwanted adware, it is advised that you cancel the install and not use the free software.
As Search Secretly just changes launches a incognito browser window, I do not see any advantage to using this extension. Furthermore, since the extension tracks your searches by transmiting your search query back to servers under its control, it is not that private. This guide will walk you through removing the Search Secretly Chrome extension and other unwanted programs.Read more
Author : Lawrence Abrams
Source : https://www.bleepingcomputer.com/virus-removal/remove-search-secretly-extension#