Need to find a job? These are the best job search engines on the web
If you're in the market for a new job, you'll want to check out this list of the best eight job search engines on the web. All of these job search tools offer unique features and can streamline your employment search efforts so your efforts are more productive. Each one is an incredibly useful tool that will help you localize your search, find interesting new positions that correlate to your experience and interests, and help you to find employment in a wide variety of genres. 
1- Monster.com

Newly redesigned Monster.com is one of the oldest job search engines on the Web. While some of its usefulness has been diminished in recent years due to a lack of good filtering and too many posts by spammy recruiters, it's still an important site on which to conduct a job search. You can narrow your search by location, keywords, and employer; plus, Monster has plenty of job search extras: networking boards, job search alerts, and online resume posting.
Employers can also use Monster.com to find employees for a nominal fee, a useful tool for those looking to expand their hiring repertoire, find a new full-time or contract employee, or gather a pool of potential applicants for an upcoming position.  More »
Indeed.com is a very solid job search engine, with the ability to compile a resume and submit it onsite for employer searches of keywords, jobs, niches, and more. Indeed uncovers a wide variety of jobs and fields that you wouldn't normally find on most job search sites, and they do a good job of making their job search features as easy to use as possible. You can subscribe to job alerts via email; you can set these up for a certain keyword, geolocation, salary, and much more. 
In addition, Indeed makes it as simple as possible to keep track of jobs you've applied for; all you need to do is create a login (free) and every job you've applied for from within Indeed.com or that you've just expressed interest in will be saved to your profile. 
Daily and weekly alerts can be created with notifications going to your inbox; criteria include job title, location, salary requirements, and skill sets.  More »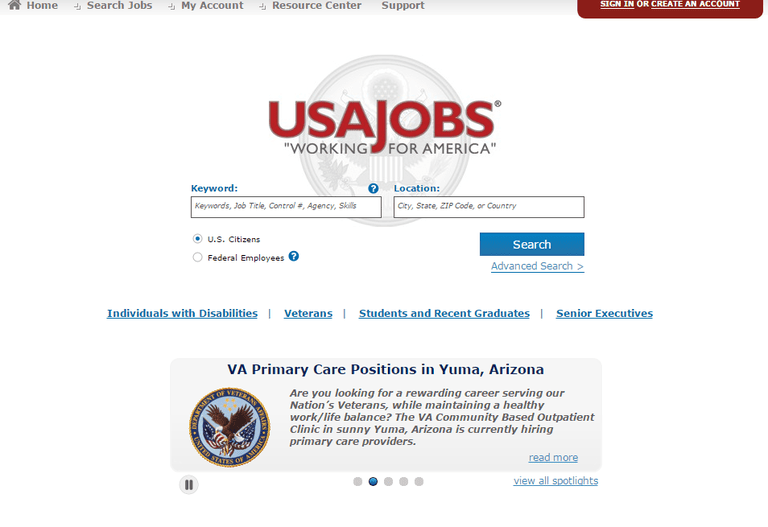 Think of USAjobs as your gateway into the huge world of US government jobs. Navigate to the USAjobs.gov home page, and you'll be able to narrow your search by keyword, job title, control number, agency skills, or location. One particularly interesting feature is the ability to search worldwide within any country that currently is advertising a vacancy. 
Just like many other job search engines on this list, you can create a user account (free) on USAjobs.gov, making the application process for government jobs extremely streamlined and easy.  More »

CareerBuilder offers job searchers the ability to find a job, post a resume, create job alerts, get job advice and job resources, look up job fairs, and much more. This is a truly massive job search engine that offers a lot of good resources to the job searcher; I especially appreciate the list of job search communities. 
According to the CareerBuilder website, more than 24 million unique visitors a month visit CareerBuilder to find new jobs and obtain career advice, and offers job searches in over 60 different countries worldwide.  More »
5- Dice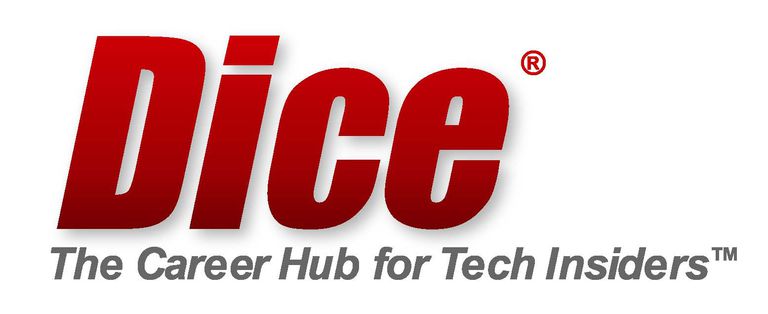 Dice.com is a job search engine dedicated to only finding technology jobs. It offers a targeted niche space for finding exactly the technology position you might be looking for.
One of the most appealing features that Dice offers is the ability to drill down to extremely specialized tech positions, giving job seekers the opportunity to find the niche tech jobs that are sometimes elusive on other job search engines.  More »
6- SimplyHired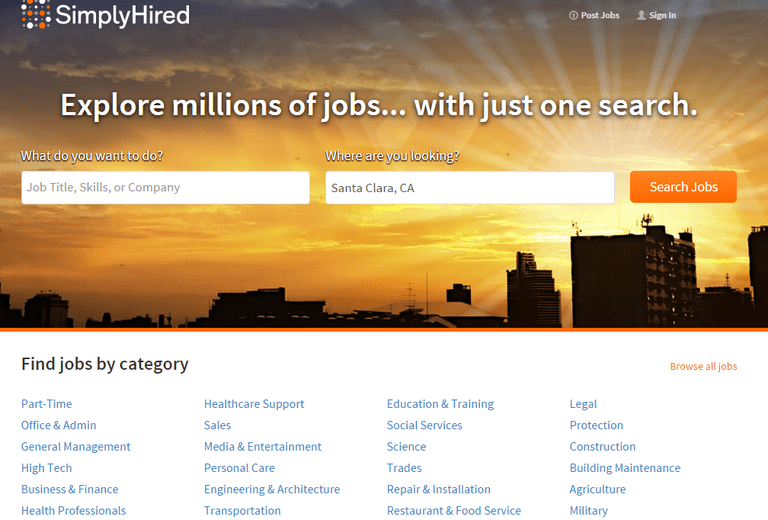 SimplyHired also offers a unique job search experience; the user trains the job search engine by rating jobs he or she is interested in. SimplyHired also gives you the ability to research salaries, add jobs to a job map, and view pretty detailed profiles of various companies.
If you're looking for a good job search engine that focuses on local job listings, SimplyHired can be a good choice. You can browse by town, by zip code, or by state to find the job that might be right for you.   More »
7- LinkedIn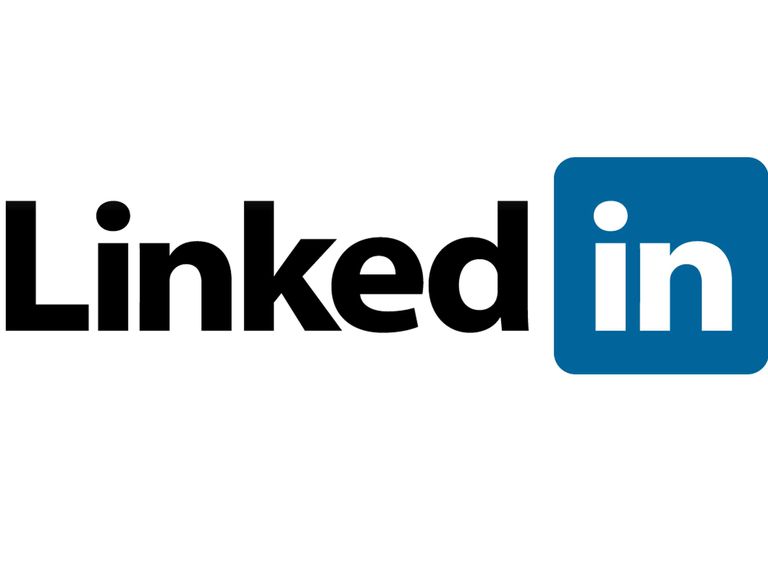 LinkedIn.com combines the best of two worlds: the ability to scour the Internet for jobs with its job search engine, and the opportunity to network with like-minded friends and individuals to deepen your job search.
LinkedIn's job postings are of the highest quality, and if you are connected to someone who already knows about that particular job, you've got a way in before you even hand in your resume.  More »
8- Craigslist

There are all sorts of interesting jobs on Craigslist. Just find your city, look under Jobs, then look under your job category. Non-profit, systems, government, writing, etc. jobs are all represented here.
You can also set up various RSS feeds that pertain to whatever job you might be looking for, in whatever location.
Caution: Craigslist this is a free marketplace and some of the jobs posted at on this site could be scams. Use caution and common sense when replying to job listings on Craigslist.  More »
 Source: This article was published lifewire.com By Jerri Collins