Three days are remaining in this year's WWDC, and the pulse of rumor mill is running high. Since yesterday even more leaks have started to come out about iPhone 8, the gadget that'll be the cynosure of entire WWDC keynote address. The latest leaks have given us enough idea about the device that now we can guess to some extent what the next iPhone will look like. So let's take a look on it:
A Bigger 5.8-inch Display With Slim Bezels.
Benjamin Geskin, who is well known in the circles of rumor mill, recently tweeted an image showing schematics of iPhone 8. The photo shows what iPhone 8's display may look like from a size and shape perspective. It suggests that we may see a 5.66-inch display with rounded edges, which upon accurate measurement will come down to nearly 5.8 inches. This is in-line with other leaks as well, which had previously suggested that iPhone 8 may come with a 5.8 inch display.
Besides that another major thing that becomes clear from the image is that the bezels of this device will be very slim. So slim that it can come close to the so called edge-to-edge displays. It may not be perfectly edge-to-edge, but pretty close to that.
A Step Forward in Everything – Including Size.
Another image leaked by the same user on Twitter gives an even more accurate idea of how large and thick the next iPhone(s) will be. The image shows iPhone 8 stacked in the middle of iPhone 7 and iPhone 8 Plus.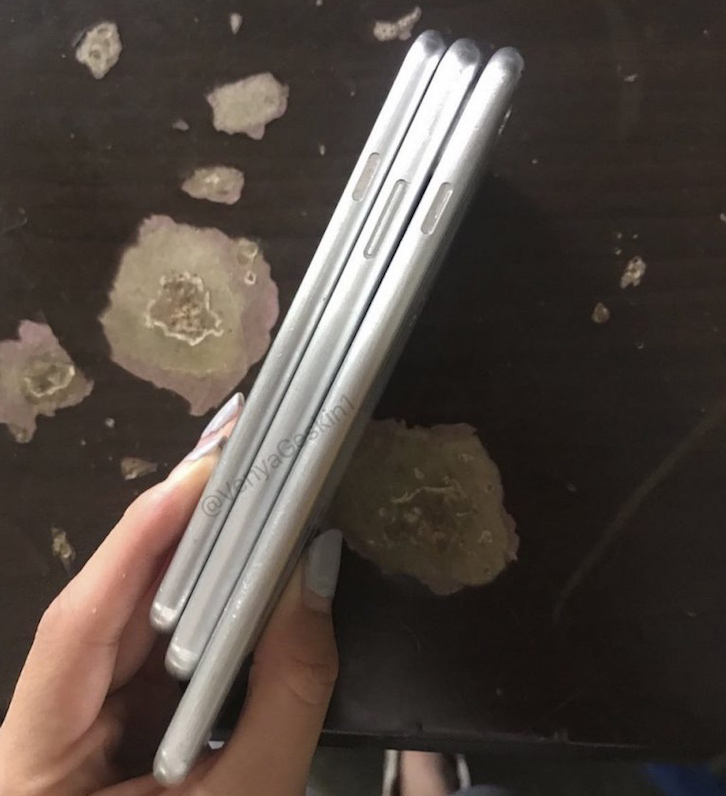 As you can see in the image, it's a bit larger and thicker than its predecessor. The impact of this change on the weight of device remains to be seen.
And This One is Disappointing – Touch ID Sensor on Back!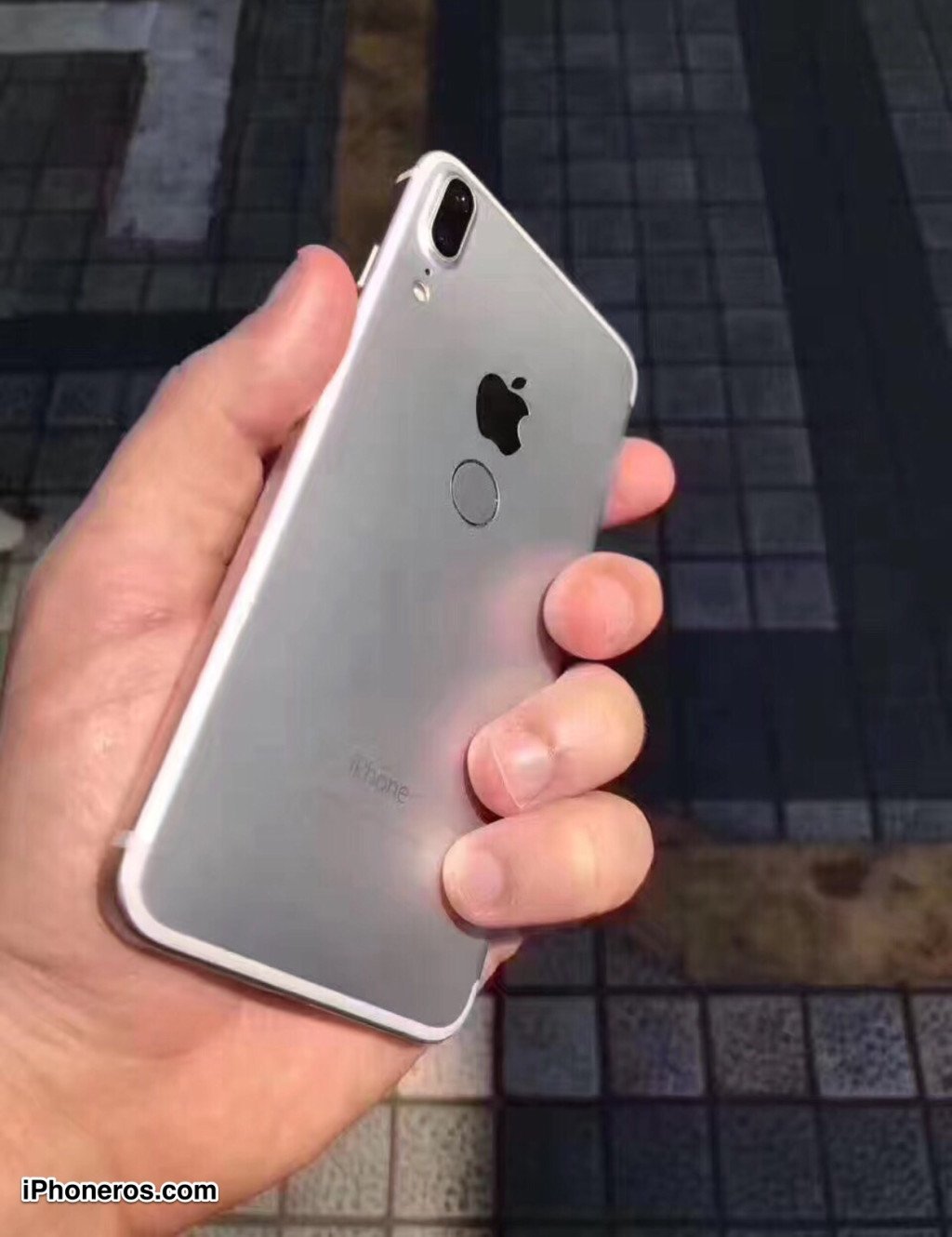 While this is extremely unlikely to happen, some images that appeared on iPhoneros suggest that Apple has, for some bizarre reason, slapped the TouchID sensor on the back of iPhone 8. This rumor had come to light sometime before as well, but then it went away as news came that sensor will be hidden in the screen instead (which sounds like a very cool thing). But now these images have come out to support that rumor again… and we wish that this particular rumor turns out to be fake. No Apple fan wants a TouchID scanner on back – literally none! It'll be a step backwards, and we're sure that Apple also knows that.
So, A Bigger and Thicker iPhone is In the Making.
If these rumors turn out to be true, iPhone 8 will be a bit bigger, thicker and more cool than ever, especially if TouchID sensor is hidden under the display. Same can be said regarding iPhone 8 as well. But for now let's do just one thing – pray that Apple doesn't engineer a TouchID sensor in the back of this otherwise awesome device.
For more details keep checking out HiTechWiki, because we'll be bringing you every update about this device. By Ashish Bhatnagar