Facebook has been named the most secure company in a study of instant messaging apps.
Amnesty International ranked well-known services, with Apple coming second on the list with its iMessage and FaceTime apps.
"We are already in an age where incredible amounts of people's personal data is online and that is rapidly increasing," says Joe Westby, a technology researcher for the human rights group.
Snapchat and Skype were much lower down the list and Westby warns that "there won't be any privacy in the future"
Part of the research looked at how open companies are to requests for data from governments."To date, Snapchat has not received any formal government demands for a 'backdoor' but if the day was to come then we would oppose it, just like any other measure that would compromise [user] security," the firm told Newsbeat.
Researchers also looked at whether "end-to-end" security comes as standard on the most used platforms.
End-to-end refers to a type of secure communication that prevents anyone else from accessing your data while it's transferred from one system or device to another.
"Only 10 years ago nobody had smartphones and in 10 years time everything will be online - from your kettle to your house," Joe Westby says.
"So we need to put in place these privacy protections now otherwise there won't be any privacy in the future."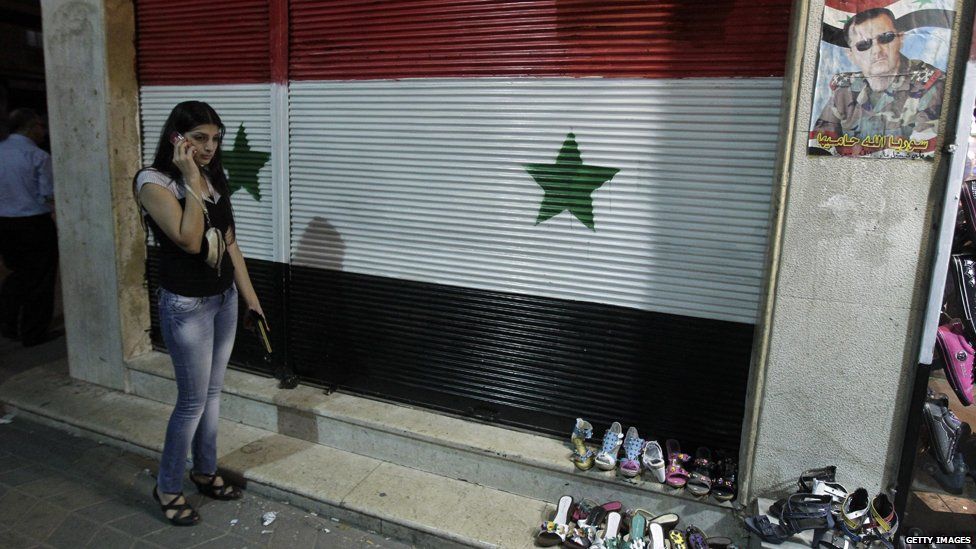 A Syrian woman speaks on her mobile phone
Your data and your human rights
"Online threats are growing, from cyber criminals who may be seeking to steal people's identity to massive government snooping that we have seen exposed recently.
Most 'secure' app providers, according to Amnesty International
Facebook Messenger and WhatsApp

Apple

Telegram

Google

Line

Viber

Kakao Inc

Skype

Snapchat

Blackberry

Tencent
"That is where government agencies hoover up loads of data about people and we argue that's a breach of everybody's human rights."
End-to-end encryption helps ensure that nobody can read your content or see your pictures except for the people in the conversation.
Amnesty is putting pressure on companies to "protect everybody using these apps".
But it's not all about encryption
The study also looked at how well each company recognises online threats to users' privacy and freedom of expression.
The campaign group thinks tech firms should disclose details of government requests for user data.
No app is being named 'completely secure' but...
The Signal app is "often seen as the gold standard in security" and "it is a service which a lot of cyber security experts, like Edward Snowden, have endorsed as a particularly secure tool" according to the research.
But they didn't include it in the rankings as it's not considered a mainstream platform.
Find us on Instagram at BBCNewsbeat and follow us on Snapchat, search forbbc_newsbeat
Source : bbc