If you need to do a little bit of sleuthing about someone, the Web can be a fantastic resource. Track down an address or a phone number, find a long-lost school friend, or simply verify information with this list of the best six people search engines on the Web. All of these search engines are hyper-focused on finding only people-related information.
These resources are free to use, at least for initial searches. Some sites will charge for detailed searches. Should you pay to find someone online? It really depends on the kind of information you're seeking.
1-Pipl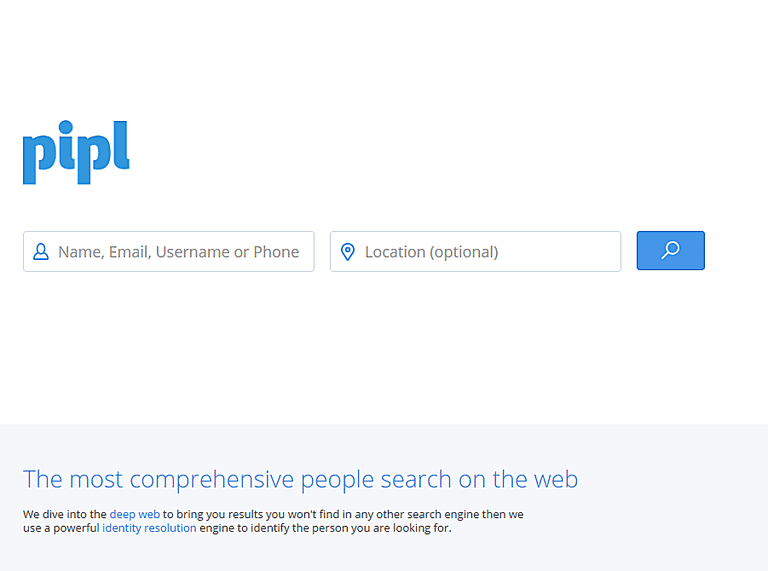 Pipl is a people search engine that scours the Invisible Web for information; basically, what that means is that you're going to get more than just the usual search engine results for whatever name you might be searching for.
Pipl searches across social networking services, search engines, databases, etc. to find tidbits you might not usually find on a rudimentary search using a more generalized search engine.
One interesting thing sets Pipl apart: It offers special services for nonprofits at a steep discount in order to create more ways for these organizations to help their clients. 
2-Wink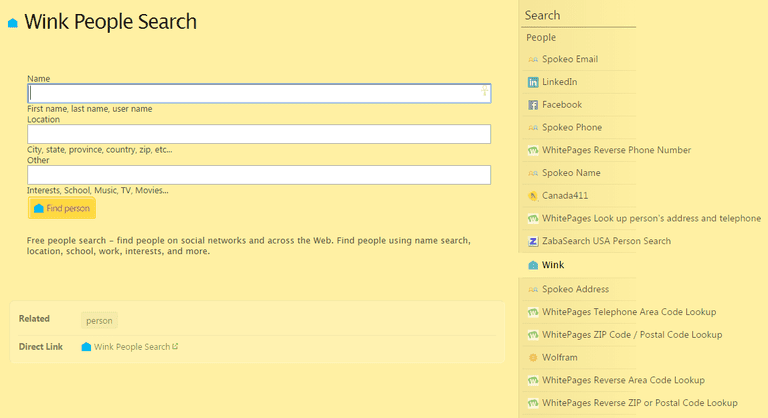 Wink searches across what you would find using a regular search engine as well as across social communities, online profiles, etc. You can also use Wink to manage your online presence by creating a profile with it.
You can claim and add various places where you might be active online, and manage them all in one convenient place. If you're looking for small tidbits of information across many different sources, Wink is a good choice to continue to put the clues together about whatever you might be looking for. 
3-Facebook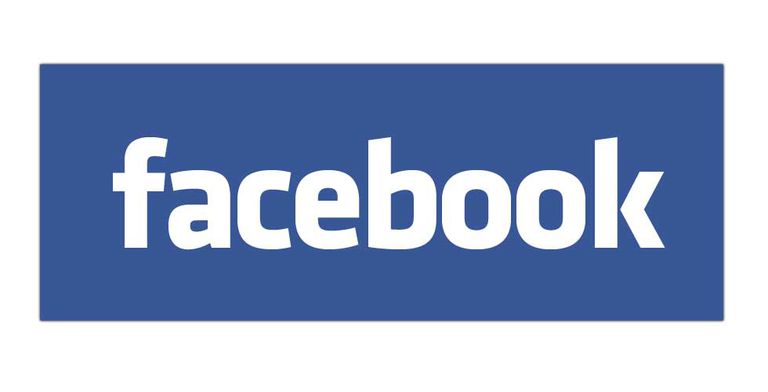 As one of the world's largest social networks with hundreds of millions of people accessing it daily, it makes sense to use Facebook as an incredibly useful tool to find people online. You can use the social media platform to search for people you went to high school and college with, as well as work colleagues, friends from elementary school, and non-profit organizations.
Facebook is also great for finding people in specific geographic locations living in your local area that you might not know about, as well as any kind of association, club, or group. 
While many people keep their Facebook profiles private and only give information to those visible in their immediate circles of friends and family, others do not. When a profile is public, it allows anyone who finds it immediate access to a person's posts, photos, check-in statuses and other personal details.
4-PeekYou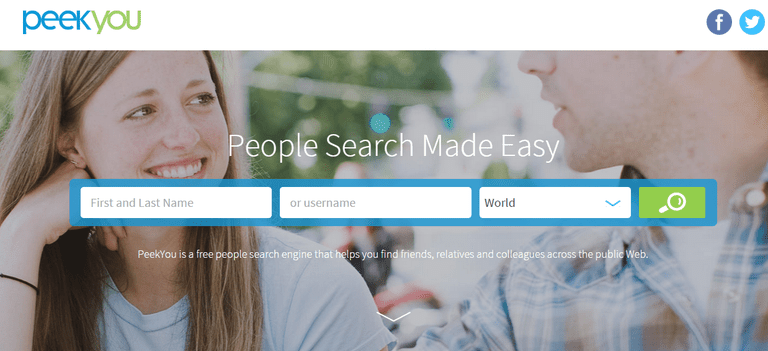 PeekYou adds an interesting twist to the world of free people search engines; it allows you to search for usernames across a variety of social networking communities.
For instance, if you want to learn more about the person who uses the handle "I-Love-Kittens"; PeekYou will show you anything else that username might be doing on the Web. There is an astonishing amount of information you can dig up on someone using only their username. 
5-LinkedIn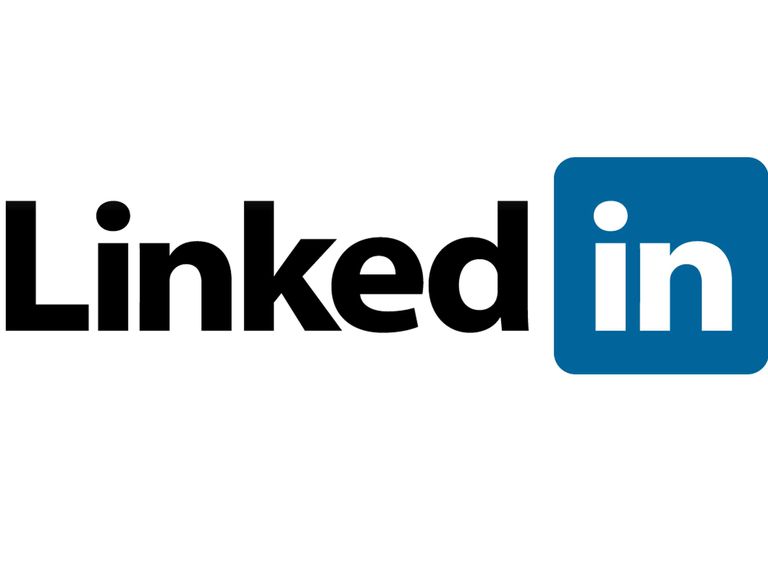 Use LinkedIn to search for professional networks that other people are involved in. When you add your business profile to the network, you can pick up quite a few details about people. 
By signing up for your own profile, you can view other LinkedIn users' profiles. This lets you can see where someone works, who they work with, their former positions, current or former supervisors, any kind of recommendations they might have received, and much more.
Depending on privacy settings, you might not be able to see everything that someone on LinkedIn has provided in their profile. In addition, if you are a registered user on LinkedIn, the fact that you looked at someone's profile typically will be made known to them. 
6-Zabasearch
Zabasearch is a free people search engine that scours freely accessible public information and records. Everything found at Zabasearch is culled from public domain information, such as databases, court records, and phone directories. It's a smart place to start a search because of all the public information it retrieves and shows in one place.
Source: This article was published lifewire.com By Jerri Collins